Becoming Czech project is looking for migrant artists living in the Czech Republic
Becoming Czech will run as a co-created performative exhibition in March 2022. Co-produced with Terén, stage of the Centre for Experimental Theatre, it will explore the relationship of first generation migrants in Brno and Czech Republic with ideas of national identity, belonging and wider questions of migration.
We define a performative exhibition as a space where audiences will interact with physical artifacts, mixed media and performances to experience the theme of citizenship. You do not have to perform, and we anticipate a mixture of artforms.
You will work alongside Lora Krasteva to decide what is presented at Becoming Czech - this may be work you have already created, be created away from Brno, or be created with Lora in the 3 weeks in the lead up to the exhibition in March.
You will have the opportunity to input on the specifications of the installation - in collaboration with the wider Becoming team.
Initial meetings will be done online, with physical working anticipated in March 2022. We will decide in discussion with the selected artists the number of days required to be in Brno, dependent on the artwork you want to create or present – we will provide accommodation, per diems, material budget, travel and any access costs.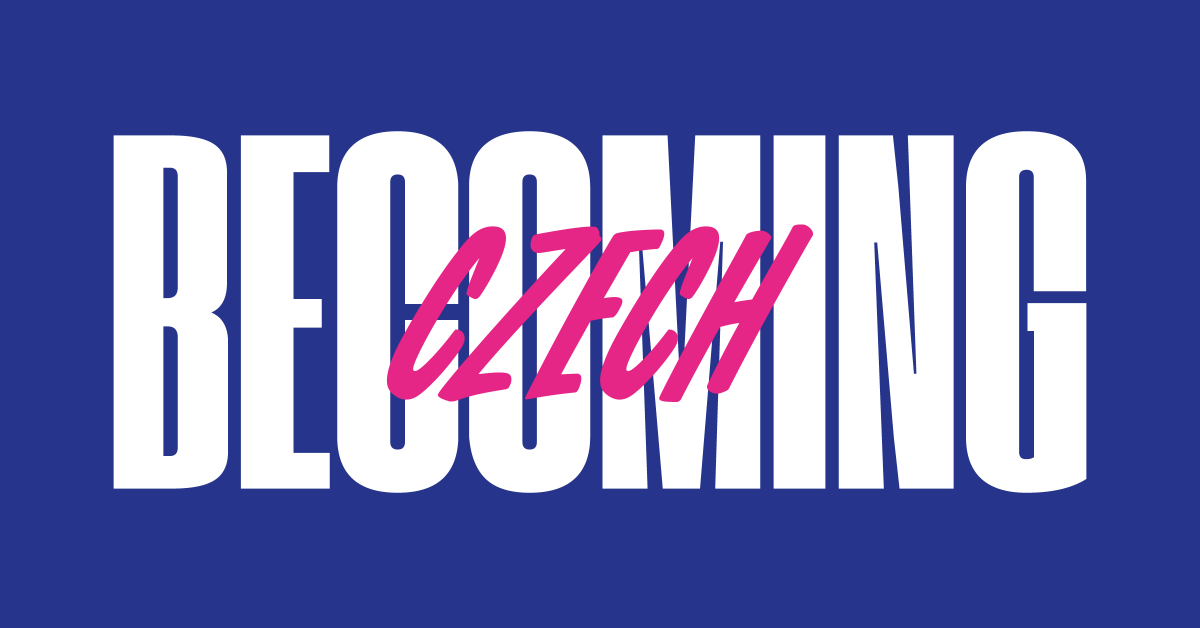 Artistic supervision and co-producer:
Becoming Czech is led by Lora Krasteva – a Bulgarian artist based in Sheffield, UK. Her lived experience of migration in 6 different countries and her recent insights from applying for British citizenship, is what led her to this project.
Lora is part of Global Voices Theatre, a theatre company dedicated to introducing international theatre by long-term excluded creatives in the UK. She creates devised, socially engaged theatre with professionals and other community members alike and works with Arts & Homelessness International to advocate for a place for creativity in homelessness provision. Lora is a member of What Next? and a founding member of Migrants in Theatre, the movement advocating for a better representation of 1st generation immigrants both on and off stage.
Terén is a dramaturgical and production platform without its own ensemble and permanent stage, which produces unique theatre and borderline art projects year-round. As of 2019, it operates as a stage of the Centre for Experimental Theatre.
Who we are looking for:
We are looking for 3 artists across a range of disciplines and art forms to collaborate on Becoming Czech. We want the artists to be individuals or collectives with an experience of migration, and ideally are first generation in the Czech Republic. You might be a full time artist, or might not be an established practitioner - we accept applications from anyone with a creative idea.
At least one of the selected artists will be based or have a relationship to Brno.
What we offer:
€1500 fee (this includes any taxes)
Translation, interpretation or other expenses related to participation – if you need such support in the framework of the cooperation, please indicate this when submitting your application. The practical cooperation can be conducted in Czech, English, French, Spanish and Bulgarian.
How will the decision be made?
There will be a shortlisting process by a collective of artists from a range of disciplines and be based off the written application. We are looking for a range of artforms, and for specific responses to the brief on the subject of citizenship.
We will offer feedback to any rejected application that requests it - it shall be provided within 30 days of the request being made.
Timeline:
Deadline for callout: Monday 31 January 2022 8pm CEST
Notification of selection: Monday 07 February 2022
Exhibition dates: Monday 21 March & Tuesday 22 March 2022
How to apply:
Complete this form by Monday 31 January 8pm CEST. You can either answer in writing, or by uploading an audio/video file no bigger than 1GB.
Questions?
Email producer@lorakrasteva.com
Perform Europe
Becoming Czech is happening with the support of Perform Europe as part of the Becoming [..] project.
Perform Europe is an EU-funded project aimed to rethink how performing arts works are presented across borders in a more inclusive, sustainable and balanced way by testing new touring and distribution practices and providing policy recommendations for a future EU support scheme. This 18-month journey includes a research phase, launching a digital platform, testing a support scheme, and designing policy recommendations.
Perform Europe is funded by the Creative Europe Programme of the European Union and co-managed by a Consortium of 5 organisations: IETM – International network for contemporary performing arts, the European Festivals Association (EFA), Circostrada, EDN – European Dancehouse Network, and IDEA Consult.